Mona, NY7P gave a presentation at a MARC meeting in the summer of 2004 on radio communication in the U.S. Coast Guard. Following is a brief summary of that presentation:
NY7P Presents:
Radio Communication in the U.S. Coast Guard

Mona served in the USCG from 1980 - 1984. She completed "Radioman 'A' School" in 1981 at Petaluma, CA, and then transferred to U.S. Coast Guard "Commsta" Kodiak/NOJ.
After completing a very interesting tour of duty at NOJ, Mona transferred to USCG Group Astoria, OR where she stood radio watches at the Coast Guard air station. It was at that duty site that she became interested in Ham Radio and obtained her novice license and the call "KA7SFU."
Mona's presentation included an overview of significant maritime events that impacted and evolved radio communication requirements and operations such as the sinking of the Titanic in 1912, and the sinking of the Passenger Ship Princendam/PJTA in the gulf of Alaska in 1980. In addition, she provided a glimse into Coast Guard radio watchstanding. Dozens of photos were shown, a small sampling of which follow: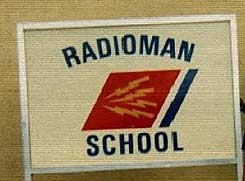 Sign at Coast Guard training center in Petaluma California. Radio school lasted 6 months and included learning CW, Q&Z signals, radioteletype operations, setting up ship board circuits, log keeping, radio procedures, radio theory, message routing, etc.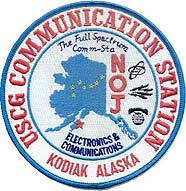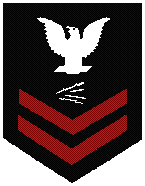 Commsta Kodiak and RM2 (Radioman 2nd class) patches. Note the "sparks". The sparks symbol was the designation for CG Radioman. The Radioman rate was renamed to "Telecommunications Specialist (TC)" in the 1990's. The TC rate was later replaced by the "Information Technology" (IT) rate. The "Sparks" symbol is no longer worn and "Radioman" are a thing of the past.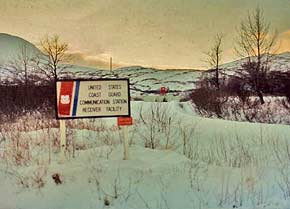 Sign marking the USCG "Holiday Beach" receiver facility on Kodiak Island. The commsta building can be seen in the distance.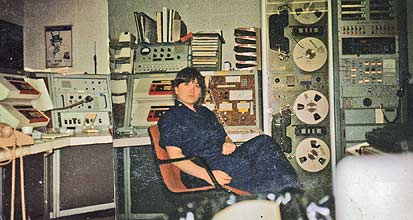 On watch at CG air station Astoria, OR.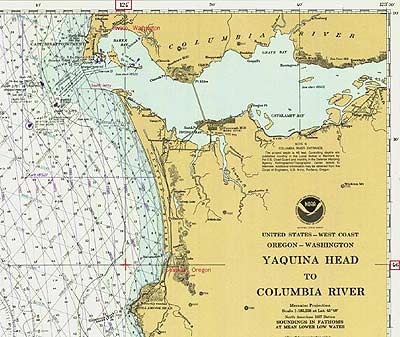 VHF "high sites" were located along the coast to allow the CG to talk with ships and boats transiting the area. The chart shown above shows the entrance to the Columbia river, also referred to as "the graveyard of the Pacific" because of the number of ship wrecks that occurred in the area.


Mona also shared some "sea stories" including working SOS and Mayday radio traffic. She read the last HF CW message sent by the USCG when they shut down all HF CW operations. After completing her 4 year enlistment, Mona worked briefly as a martime dispatcher. She also participated in radio activities while working as a contractor at the US Army Corps of Engineers, Portland Oregon District Office, and for the Federal Highway Administration office in Vancouver, WA.
The presentation ended with a showing of MP3 videos of Coast Guard motor life boat training.
73 and ZUT!




---
A Farewell to Dots and Dashes
The final Coast Guard CW message:
CQ CQ CQ DE NMN NMN
BT
010001Z APR 95 FM COGARD CAMSLANT CHESAPEAKE VA/NMN TO ALL
BT
USCG NOW CLOSING DOWN CONTINUOUS HF CW WATCH CEASING ALL MORSE CODE OPS IN THE HF BAND. AS WE CONCLUDE OUR WATCH WE WISH YOU FAIR WINDS AND FOLLOW SEAS.
WE ARE PROUD OF OUR TRADITION AND LONG STANDING SERVICE TO THE MARINER ON MORSE CODE BEGINNING IN 1901 WITH THE REVENUE CUTTER SERVICE EXPERIMENTING WITH WIRELESS AS A MEANS TO COMMUNICIATE ON LAND AND SEA TO THE FIRST MORSE CODE RADIO INSTALLED ABOARD CUTTER GRANT IN 1903.
OUR ORIG COMMS MISSION WAS TO RCV DISTRESS ALERTS BUT SINCE 1901 THE CG HAS FAITHFULLY AND DILIGENTLY LISTED FOR TRAFFIC RESPONDING TO HUNDREDS OF THOUSANDS OF CALL FM MARINERS IN NEED OF ASSIT OR RPTG POSITION WX NAV OR SAFETY INFO.
OVER THE YEARS WE HAVE PROVIDED MARINERS WITH URGENT SAFETY AND NAV WARNINGS OVER HF CW AND RCVD VESSEL LOCATION UPDATES FOR THE AMVER SYS.
WE WILL FEEL A SENSE OF LOSS WITH THE PASSING OF CW. THE NEED FOR OPERATORS WITH SENSITIVE EARS AND A FAST PRECISE KEY WILL BE REPLACED BY COMPUTERS MODEMS AND AUTO ALARMS. THE SPECIAL EMOTION AND EXCITEMENT ENJOYED BY CW OPERATORS CANNOT BE DUPLICATED AND THE CHILLING SOS SIGNAL WILL NEVER AGAIN BE RCVD BY A CG UNIT. BUT CW HAS RUN ITS COURSE AND NOW WE LOOK FWD TO SERVING YOU ON THE NEXT GENERATION OF COMM SYSTEMS VIA THE GMDSS. FM ALL CG TELECOMM SPECIALISTS WE BID YOU A 73.
WHAT HATH GOD WROUGHT.
SIGNEED CG CAMSLANT
BT
DE NMN SK