Wheaton Plaza Demonstration
August, 197?
Photos by Rip Smith, K3XO
(WA3NQJ at the time)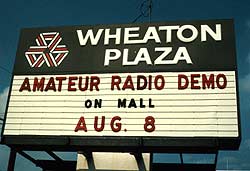 That's a good way to attract a crowd!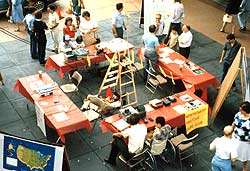 We circled the wagons ... er ... tables ...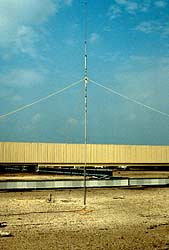 14AVQ vertical on the roof. Can anyone imaging being able to do this now?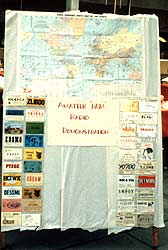 Some examples of "how far we can talk on the radio"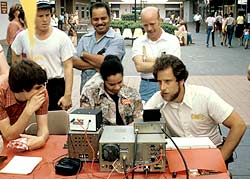 Glenn, N3COB (ex-KA3DOO) makes a contact.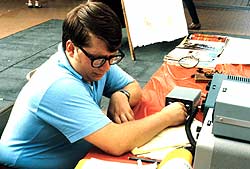 Mark,N4EOC knocking out a little ... CW????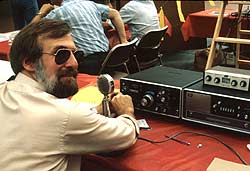 Dick, K3KDP (Where is he now ... ?)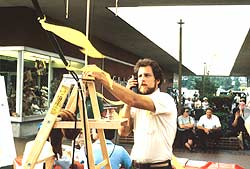 Who's on the repeater?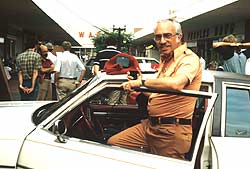 K2KNC / Mobile (Now W2MZ)