— Early History of MARC —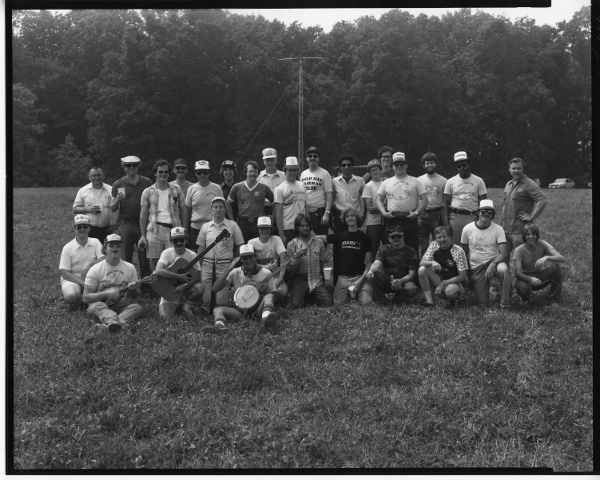 MARC Field Day - about 1987


Club Beginnings. MARC was founded in September 1966 by Joe Papiermeister, K3RKQ, a pharmacist (now a silent key), and Larry Thomas N3BE. The rumor that the club was started by 4 guys in a bar is absolutely untrue, although it is a rather colorful tale. The very first discussion for starting a club was in a QSO between Larry N3BE and Joe K3RKQ on 10 meters. They decided to act and each took half of the call sign alphabet of hams, crossed the call book to the phone book, called them up and invited them to the meeting. The first club meeting was held in the Council Chambers of the City of Gaithersburg and was attended by about 35 prospective members in late September 1966. At that meeting a preliminary constitution and bylaws were adopted. The club originally met on the first and third Saturdays. ARRL affiliation came in 1967. MARC continued to meet in the City Hall for about 2 years until the City Manager said he needed the room for other purposes on Saturday nights. But the city manager found the club a meeting place at Citizens Savings Bank "community room." The club held its meetings there for the next 4 or 5 years. By the mid 70's the club was meeting at Gaithersburg High. The club at that time had about 60 members. In mid '78 the meeting placed moved to the Casey Barns on 355 at Shady Grove. About 1985 or '86, the location moved to the old brick courthouse in Rockville and by 1988 or '89 into the current EOB.


Repeater History. (Courtesy of Dave Stovall W3OM, who was the FD chairman for several years in the early 1980's) "The early club members were mostly HF operators, since VHF FM repeaters were not widely used in the '60's. Sometime in the early 1970's, a few club members built a small repeater and it was placed at various sites around Gaithersburg. Someone recalled that one of the repeater sites was at Joe Papiermeister's pharmacy in Damascus (or thereabouts, as Dave recalled). About 1976, the repeater was moved to the top of the GBS building in Rockville (now Metro1, David thought) and wide area coverage (relatively) was achieved. The repeater moved to its present site about '80 or '81."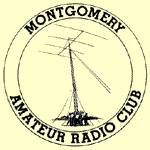 Club Logo. (Again courtesy of Dave Stovall W3OM (ex WB3LHB) from an email he shared with club members several years ago) "The MARC logo was originally created for a T-shirt commemorating the MARC Field Day at the Montgomery Horse Farm in 1981. The illustration in the center of the logo is a tracing from a photograph of the raising of the 20 meter beam. The people around the base of the tower are Dave Halliburton, Chet Dean, Stan Staten, myself, and Steve Ehrreich. Out of view Tom Jones, Jerry Black, and Joe Lundholm were holding guy ropes. The T-shirt design was adapted to the cover of the MARC Directory in 1982 and was subsequently adopted as the official club logo. The design was mine and the artwork executed by both myself and Cadmus Hicks, an artist at the Department of Energy who was a co-worker of mine at the time."


Field Day. The club's first Field Days were held on a farm in Barnesville, after which the event was moved to Nelson Grigg's place in Boyds for several years. FD sites were:
1978 Lake Needwood
1979 DOE Germantown
1980 DOE Germantown
1981 Montgomery Horse Farm (now a housing development)
1982 Burdette's field, Neelsville
1983 Same
1984 Same
1985 Little Bennett